Yay!!! Finals are finished, and I really should have written a post earlier, but I was busy, ahem... reading. XD Judge me if you will, I had to wait a whole
week
to read some of the beautiful books I bought Black Friday shopping at Barnes and Nobles and I refused to be restrained any longer. So I read These Broken Stars and Cinder, and now Fahrenheit 451. (I found it in the for sale pile at our library and eagerly snatched it up) Let's just say, my brain has been overwhelmed with the awesomeness of all these books for the past couple of days, and I've hardly done anything besides surf the Internet, eat to much (especially sugar cookies), and read. And speaking of reading, let's move onto the actual subject of the post shall we?
I've read over 80 books this year. (I don't think I'm going to make it to my goodreads goal of 100, but that's okay) Perhaps saying that they changed my life is a little strong, but quite a few of those books made a strong impact on me. I doubt I'll have time to talk about all of them right now, but here are some of the best books I've read this year.
The Book Thief by Markus Zusak
I got this amazing book for Christmas last year, and I already want to re-read it. For those of you who haven't read it or seen the movie, it is a touching story about a German girl during WWII who will do anything to get a book. The book is narrated by Death, (who is actually much less grim than you'd expect) as he goes about his duties. He sees Liesel often as he makes his rounds, and watches with interest as her love of books changes her life. Not too many books make me cry, but this one did.
Between Shades of Gray and Out of the Easy by Ruta Sepetys
I found Between Shades of Gray at the library after someone mentioned it being a very good book. I wasn't disappointed. It tells the story of a young Lithuanian artist, Lina, and her family when they are forced to leave their home and survive the terrible conditions of Soviet work camps. Despite the danger of being found out, she draws the story of their hardships, and buries it, in hopes that someday, someone will find it. It was also a tear-jerker, and I was pleasantly surprised by how good it was.
It wasn't until months later that an other blogger recommended Out of the Easy, yet an other great story. It's about Josie, a girl who wants to leave her past as the daughter of a prostitute behind in New Orleans and go to a prestigious women's college. She's practically lived and worked at a bookshop for half of her life and it's her dream to go to a prestigious college in the East, but she is caught between loyalties, and her decisions could change her life forever. It was a great book (though I wouldn't recommend it for anyone under 13 for some topic matters). I may or may not have teared up... The characters were incredibly convincing and realistic.
Bleak House by Charles Dickens
This was definitely one of the longer reads this year. I read it over summer, and, wow, Charles Dickens incredible talent always gets me. His plots are always so complex and there are millions of important parts to the plot. But I can't tell you much, or I would ruin it for you. So, basically, it's about this poor orphaned girl (or young woman), Esther, who's fortune changes for the better when she is taken as a companion for two young people. She enters a world of unusual people, a never ending inheritance case, Jarndyce and Jarndyce, and the mysterious Lady Dedlock. I'm not explaining it very well, but then how does one describe one of Dickens' intricate plots? Oh, I loved it, even though I got a little lost in places, but in the end, it was all very satisfying, but somewhat sad.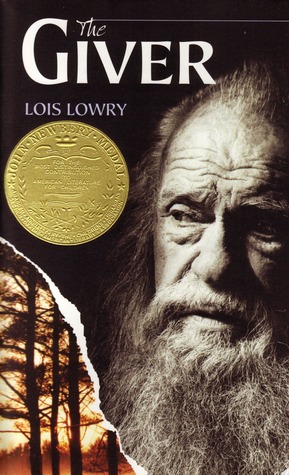 The Giver Quartet by Lois Lowry
This summer I picked up The Giver at a bookstore in Portland, OR. I'd heard good things about it, and I had money to spend, so I though, why not? Probably one of my best buys on my entire trip. If you haven't heard about it, it's about this young boy, Jonas, who lives in a sort of Utopian community. Pain, love, war, in general, the real world, is unknown to them. One man, the Giver, has memory of such things, and Jonas is chosen by the community to know these things so they will not be entirely forgotten. Oh my gosh, guys! I had a hard time putting this book down. I can't tell you everything, because, spoilers, but it was amazing. There are so many things we take for granted in everyday life that didn't exist in Jonas' world. The ending is kind of a cliffhanger and left me watery-eyed. It's a beautiful book, and three other books are awesome as well. I was able to read them all this year, and you'll see how all of the characters' stories intertwine in the end. One thing though, don't read spoilers. Just read all of the books, and your questions will be answered, eventually.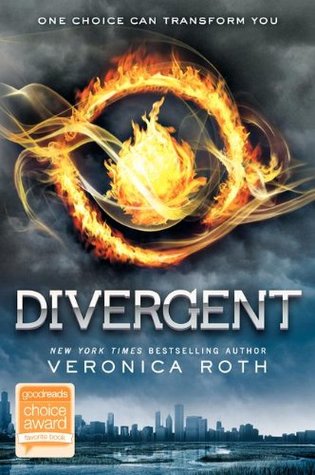 Divergent by Veronica Roth
I decided to read Divergent this summer because I thought I should be more knowledgeable about YA literature. Yeah, I'm a few years behind track... Anyhow, I was expecting it to be too much like the Hunger Games, but I was pleasantly surprised. (It's not that I don't like the Hunger Games, it's just that I hate it when people copy each other too much.) Tris was a strong character, and I liked her ability to hang on despite being hated by so many people. I think I may have liked her a little better than Katniss.(!) The reason that I'm putting this on the 'Books That Changed My Life' list is because it kind of opened up a whole new world of teen fiction. After that I decided to expand more. I had thought that, The Hunger Games' excepted, I wouldn't really be a fan of futuristic novels. After reading this one, I decided to give a few others a chance, and I'm really enjoying them. They aren't always the best written, but they're interesting, exciting, and just fun to read in general. Anyhow, this book also had a sad ending and was a cliffhanger. If you love Dystopian teen fiction, then this is for you.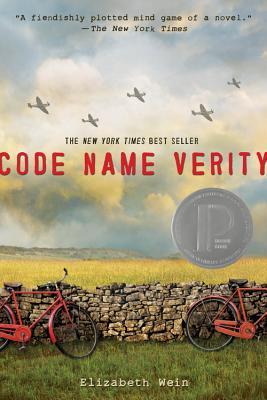 Code Name Verity by Elizabeth Wein
Let me collect my thoughts. Okay, first off, I didn't expect this book to be so amazing. So, it practically the story of the friendship of two young women during WWII. Verity, let's call her that for now, Verity has been captured by the Nazis after she and her friend (code name, Kittyhawk) crash-land in France on a mission trip. The book starts off with the line. "I am a coward." Yes, Verity is 'fessing up about their mission. However, there are some very incredible plot twists, and the ending crushed my heart like a grape. No, it doesn't end in any way that you expect, I'll just say that. And yes, there were some tears involved. The characters are incredible, and even when Verity was betraying her country, I felt empathy for her. This book is just, wow, just incredible. You must read it!!!
Honorable Mentions
I would also like to mention a few more awesome books that were highlights of my year. Okay, practically, I'm too lazy to write about all of their awesomeness, and it would be an incredibly long post if I did, so let me just say. These books were fantastic and beautiful and and interesting and (insert several other positive adjectives.) Just add them to your TBR pile.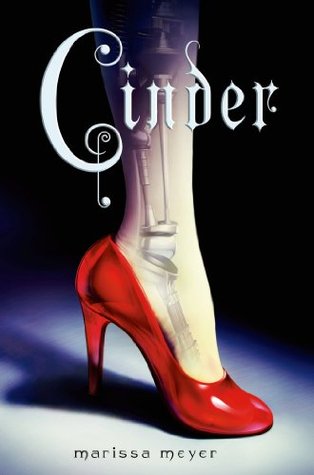 Cyborgs in New Bejing? Yes, please.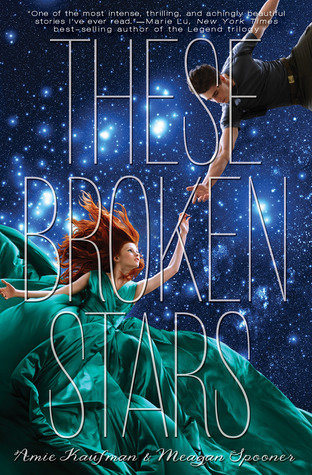 This wins the best cover of the year!
Yes, I do judge books by their covers.
And I wasn't wrong about the amount of awesome.
Creepy, but cool. Like the cover.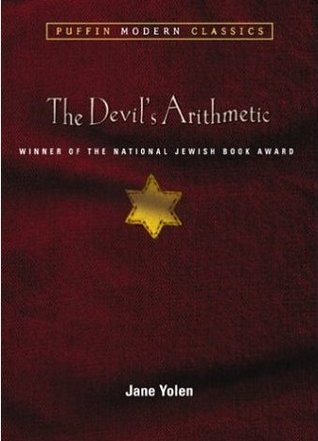 A wonderful children's book. It left me with
watery eyes.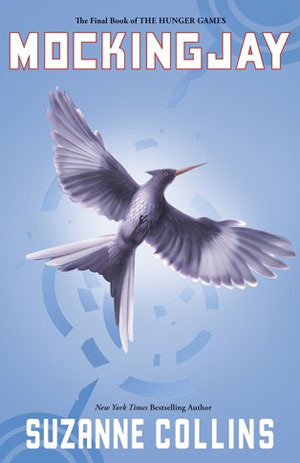 I liked the first one best, but this one
was very memorable.
The book in two words. Mythical, and
magical.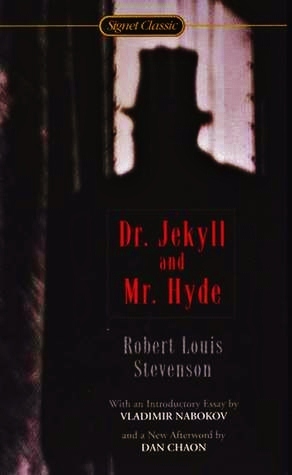 Omg, I didn't know Stevenson
could write such creepy stuff!
Looking over all mini reviews, I realized that I chose books that made me cry. Let me explain, I'm not a drama queen, these books are just so good that the characters felt alive, and I cared about them. when a book makes me feel that way, I know it's good.
What were your favorite books this year? What books do you want for Christmas? Which Divergent faction do you think would suit you best? (That last question wasn't really fair. I think I'd do best in Erudite or Abnegation, but I hate following guidelines about personality, so I'd probably end up as one of the factionless!)
I missed you guys!
~Lizzy