Hello lovely followers! I can't believe that it's ALREADY August! Didn't July just start? Yeah, time passes too quickly, and I didn't manage to complete all of the books on my TBR this month
(I was procrastinating by watching my first ever Korean Drama, shhh, don't tell! It was awesome btw...)
but I was pretty satisfied with most of the books that I did get around to. So without further ado, I will rate and give mini reviews of the books I did read and then proudly present this month's reading list.
My Rating: 4 out of 5 stars.
This book was well done in that it was simply written so that it actually felt like it was from a child's perspective. It's about a young German boy during WWII who befriends a Jewish boy in a prison camp. He doesn't understand everything going on and is rather bewildered by it all. The one thing that bugged me about this was that Bruno (the MC) seemed way too clueless even for a nine year old. I don't think the author understood a nine-year-old's brain and intelligence very well. Warning: The ending might make you cry.
My Rating: 4 out of 5 stars.
This book is the sequel to
The Winter Prince
. I think the reason I didn't give it five stars was because it wasn't quite as good as the first book. It's loosely based on Arthurian legend in the 5th or 6th century.
I think.
It's about Arthur (aka Artos's) daughter, Goewin, who escapes to Ethiopia after her father is conquered in battle. It's really cool to see legend put into more historically correct context and to learn more about lesser known cultures through literature.
My Rating: 3 out of 5 stars.
I really hate to give something a 3 star rating, but I'll be honest; I was a bit bored and felt disconnected from the characters while reading this book. It's basically about this Afghan girl and an Islamic American woman who meet during the war. The idea was great. I learned a lot about Afghan culture, and the writing was pretty good, but I just didn't connect with the characters. It was like, "Oh, that character just died. Too bad. I think I'll go make a sandwich now, I'm kind of hungry." And that's what really bothered me about this story because I really wanted to like it. The food descriptions were mouthwatering, though.
My Rating: 3 out of 5.
This story is about three poor kids who are evacuated from London to the countryside during WWII. It was a sweet story, and I might have enjoyed it a bit more if I'd read it five years ago, but it was a lot like
Under the Persimmon Tree
in that I wasn't emotionally invested in the characters. And it was a little bland to be honest.
My Rating: 4 out of 5 stars.
I was pleasantly surprised by this book. I felt a little distant from the main character, but I felt like Nathanial was a lot more alive because it's basically a
biography
which I didn't realize until quite a few chapters in. I think that's why I liked it so much. Also the fact that this character had such bad luck at the beginning of the book, but he worked his way up to being one of the greatest navigators of his time was really fascinating. I don't know about you, but I love learning incredibly accurate history in a way that feels like you know the people you're learning about.
My Rating: 4 +
(1/2)
out of 5 stars.
This book was a surprise! It wasn't on my list, but my bestie loaned it to me and I couldn't wait to read it. It totally counts as historical fiction. Guys, I really, really liked this book. It didn't quite live up to
To Kill a Mockingbird
, because that book is absolutely AMAZING, but that doesn't mean that I didn't really like
Go Set a Watchman.
I'm sure you've heard about it, right? It's set in the mid-50's when Scout is 26. It's basically about her seeing her town, her family, and everything around her through more critical eyes and discovering things about them that rock her world. It was sad, hilarious, thought provoking, and just wonderful. Really, you should read it!
My Rating: 4 out of 5 stars so far.
I still haven't finished this one yet, but it's quite interesting, so I intend to do so quite soon. It's set in Britain directly after the Romans are forced to leave. The main character, Aquila, is a soldier who deserts the army so that he can stay with his family in Britain. His family's estate is attacked just days later, and he is captured by Jutish warriors and made a slave. I'm still only half way through, so I can't tell you my full opinion of this book, but like Rosemary Sutcliff's other works, it's great!
My July TBR List:
I've decided this month to try and read a lot of the unread books on my bookshelf. I noticed that I have a lot of classics by British authors, so I thought "Why not focus on British Classics?" My list is a lot shorter than last months because A) I only read about half of my list last month, and B) classics seem to take a lot longer to get into and finish than other books. So without further ado or boringness, here is my August book list.
1) David Copperfield by Charles Dickens
Did you know that this was Dickens's favorite of all his own books?
2) North and South by Elizabeth Gaskell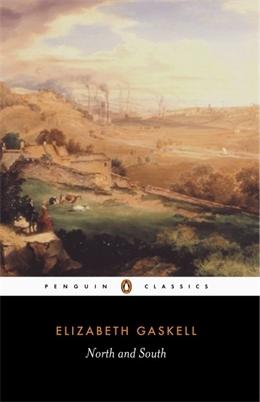 No, this book doesn't have anything to do with the Civil War.
3) Frankenstein by Mary Shelley
Because I still haven't read the story of Dr. Frankenstein's monster.
4) Treasure Island by Robert Louis Stevenson
This has been on my TBR list for waaaay to long. And it's about pirates. Yo ho ho and a bottle of rum!
5) Northanger Abbey by Jane Austen
Jane Austen: The Gothic One
6) The Canterbury Tales by Geoffrey Chaucer
Fun Fact: Chaucer invented more words in the English language than Shakespeare did!
Let's hope I do better completing my TBR list than I did last month!
What are you reading right now? Have you read any of these books?
xoxo,
Lizzy