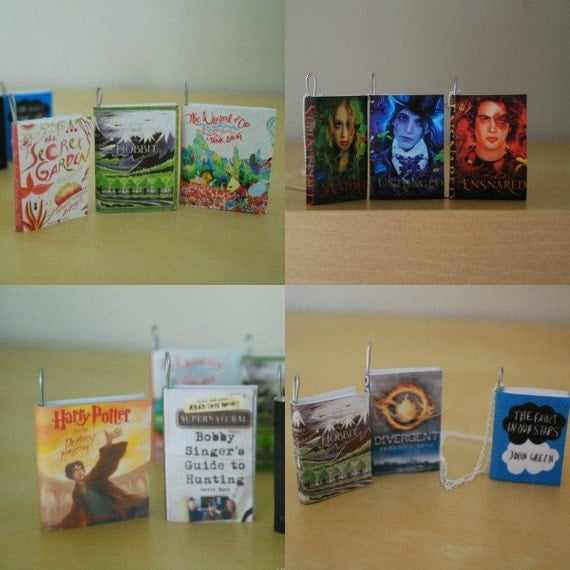 The rules are very simple.
1 )Since I am too lazy busy to do a rafflecopter, all you have to do is follow my blog with either google friend connect or Bloglovin' and leave a comment below telling me where you follow, and under what name.
2) Tell me which book necklace you would like if you were to win. (Warning: It's kind of impossible to chose.)
3) In a separate comment, leave your e-mail address so I can contact you if you win. I will not publish this comment on my blog.
Bonus: If you follow me on google friend connect and Bloglovin, just tell me and I'll enter you twice. (-:
I will post results on Monday, so comment soon!
Again, I just want to say thank you guys for being such awesome and fabulous followers. I love you guys so much, and I wish I could give you all cake and personalized leather bound copies of The Lord of the Rings. Maybe when I'm a New York Best Selling author... XD But for now, virtual hugs and confetti for everybody!
xoxo,